>
>
>
Message from the principal - May 2022
Message from the principal - May 2022
Dear parents of APSW,
May the grace and peace of the Lord Jesus Christ be with you always!
Looking back, parents and children have survived under the pandemic and spent a much longer time in this "Special Holiday" than the usual summer holiday. During the resumption of face-to-face classes in the meantime, everyone is adapting to the new government's anti-epidemic measures, such as taking daily rapid antigen test for your children before coming to school and following the "Vaccine Pass" scheme when picking up your children from school. Even though students have to return to campus under much stricter epidemic prevention measures, these arrangements haven't hinder everyone's hope of being able to physically return to school.
Thank God for His protection and guidance, some of our teachers, students and parents have been diagnosed with covid infection during the epidemic, but they have all recovered now. Everyone has had unprecedented experiences and learnt a 'real-life' lesson during this time, we should cherish for good health and the time of being with our family. We should also treasure the learning opportunities we will have between May to August, after experiencing the pandemic.
During the epidemic, reminded me of the poem written by a Canadian Poet, Annie Johnson Flint, "God hath not promised skies always blue, Flower-strewn pathways all our lives through; God hath not promised sun without rain, Joy without sorrow, peace without pain. But God hath promised strength for the day, Rest for the labor, light for the way."As God hath not promised skies always blue, illnesses, setbacks and disappointments are unavoidable in our daily life, we must never be conceited and turn ourselves into extremes. We fully understand that all things work together, we can overcome any difficulties as long as we follow the guidance of our heavenly Father and do our part with a positive attitude when circumstances dictate.
Meanwhile, the school continues to improve our campus facilities to provide a safe and comfortable learning environment for our children. We have carried out two disinfection procedures by spraying harmless sanitizing coating around the campus. Furthermore, the Education Bureau has sent staffs over for checking the ventilation at the campus during Easter, includes installation of new exhaust fans and HEPA air purifiers in each classrooms to enhance air circulation, ensure we've met the hygienic protection standard. We have also replaced the old water dispenser with a more hygienic one on each floor, with the support from the Parent-Teacher Association (PTA), allow children to refill their water bottles safely when necessary.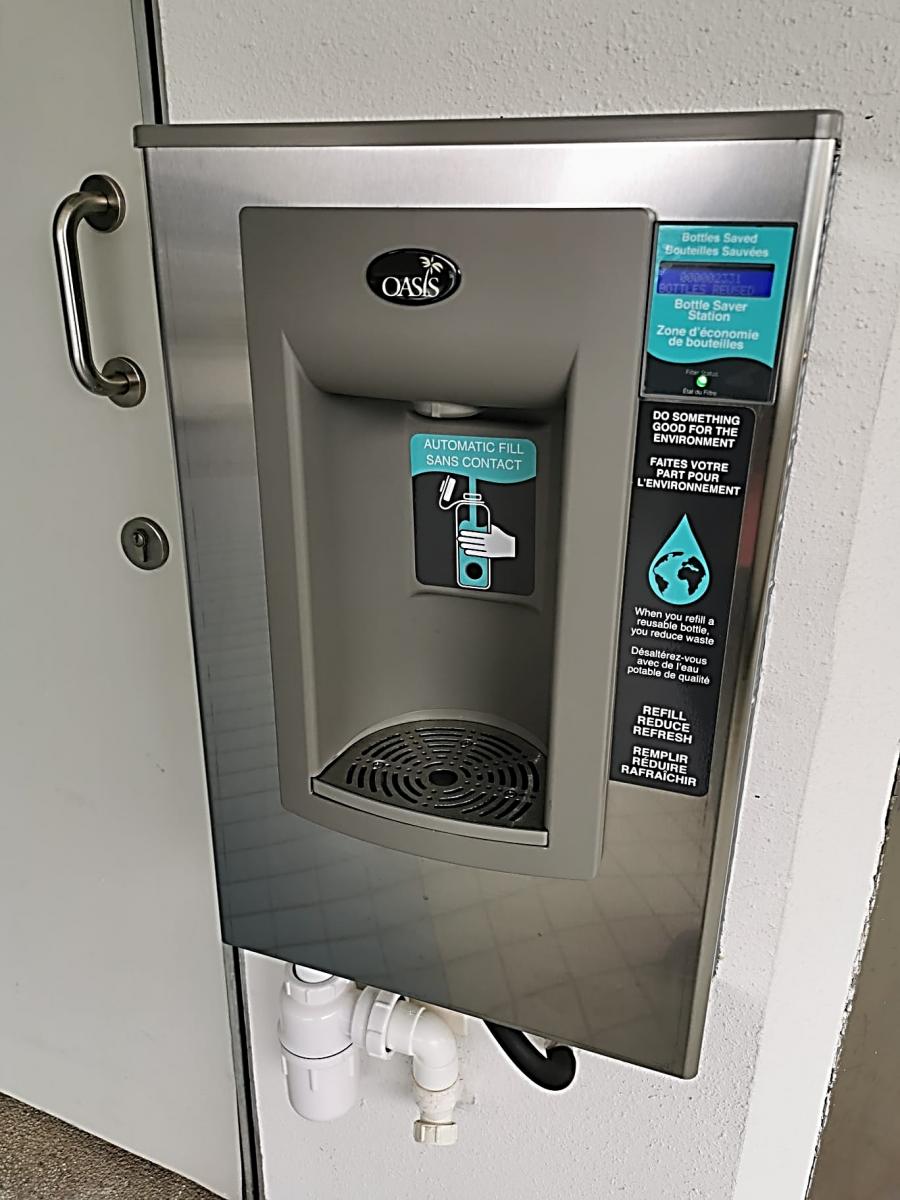 Moreover, we replaced the desks and chairs for Primary 3 and 4 students during Easter. In the coming academic year, we will replace the desks and chairs for Primary 5 and 6 students too, to complete the replacement project. In addition, we have completed the installation of large interactive screens in all P.1 classrooms. Later on, these interactive screens will also be installed gradually in other classrooms, to enhance classroom learning and interactions. Besides, we received funding from the Electrical and Mechanical Services Department (EMSD), enable us to set up a solar power generation system on the school rooftops, allow students to learn about renewable energy practically. Apart from that, we can buyback the electricity generated from the solar power generation system, all of these purchases will be used for conducting related courses and learning activities based on renewable energy to foster students learning.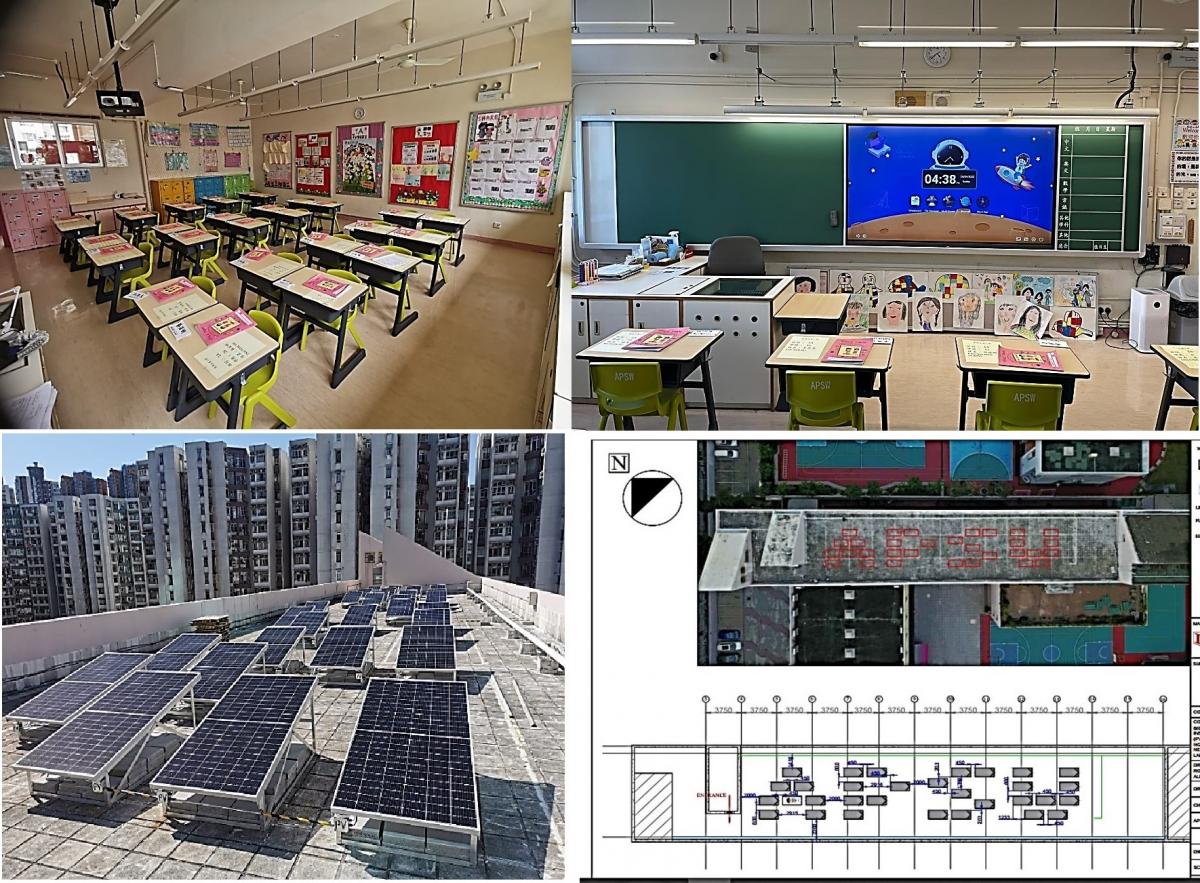 We made new learning arrangements earlier after the Education Bureau announced the latest policies on the resumption of face-to-face classes in kindergartens, primary schools and secondary schools. We have devised a timetable according to the learning needs of students of different grades. We would like to thank you again for your understanding, trust and support towards the school. We truly understand the challenges and pressure that you and your children are facing during this time. We are most willing to provide support for families that need help; do reach out and contact us if you have any needs. May we work together and share each other's burdens during this difficult time.
May I wish everyone good health, not just the body but your mind, spirit and for families to be filled with joy and happiness!
Mr. Lee Tak Hang
School Principal