Date: 08/04/2021
Principal Lee was interviewed by Parents Daily_5 April 2021
The interview will be broadcasted on RTHK Radio 1's "Parents are No Aliens" (《我們不是怪獸》「梁永樂-怪獸爸爸and friends」)on Sunday, 5 April 2021 after the 10p.m. news.
https://www.parentsdaily.com.hk/all/2411
Principal Li was invited by the parliament to participate in the "Tenth Shenzhen-Hong Kong Principal Forum" hosted by the Education Bureau of Hong Kong and Shenzhen, and was invited to write an article titled "The Intelligent Era and Transformation in Education Mode - Nurturing Children to Live an Abundant Life and Face Challenges". The article on the event was published on 18 December 2020.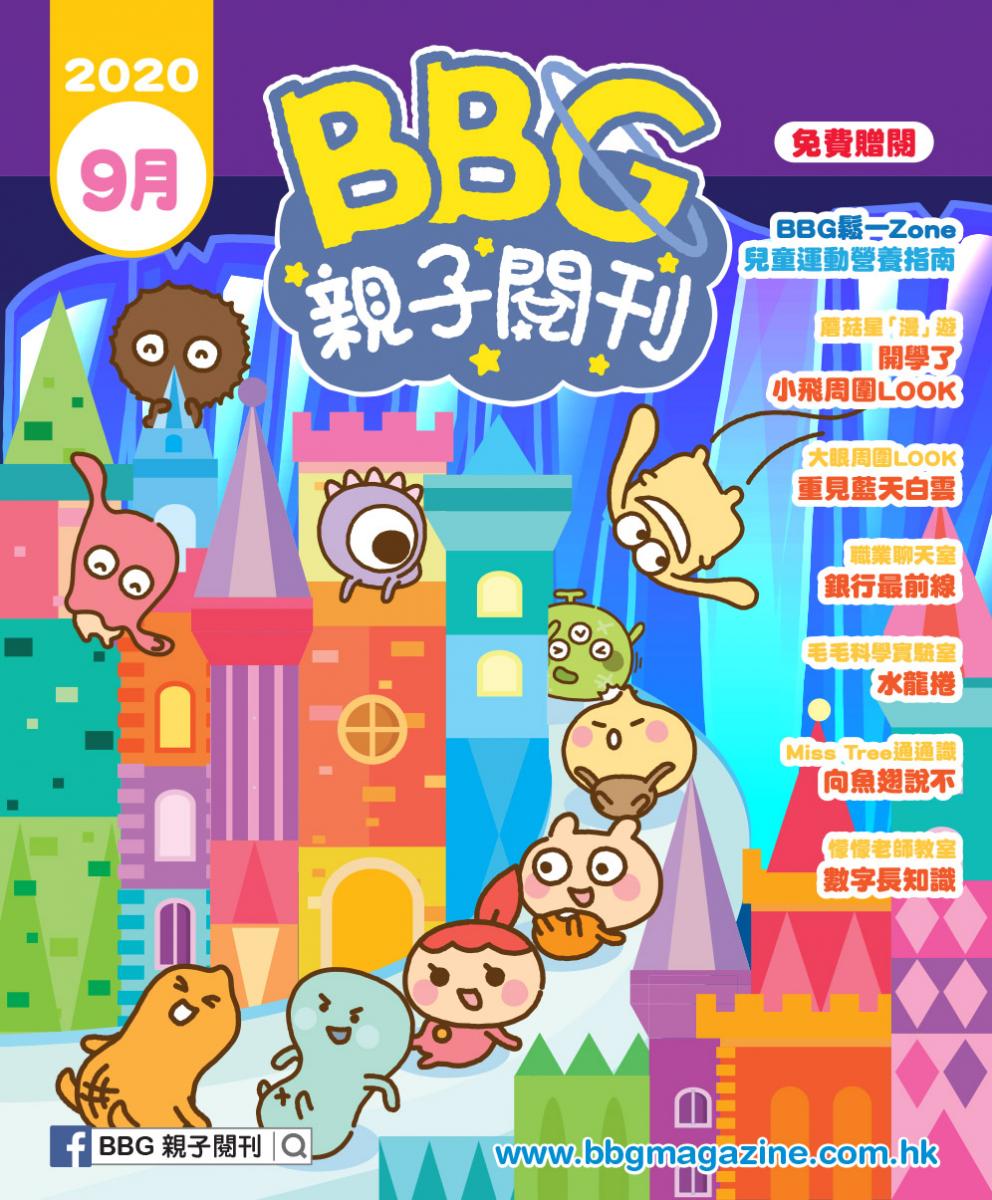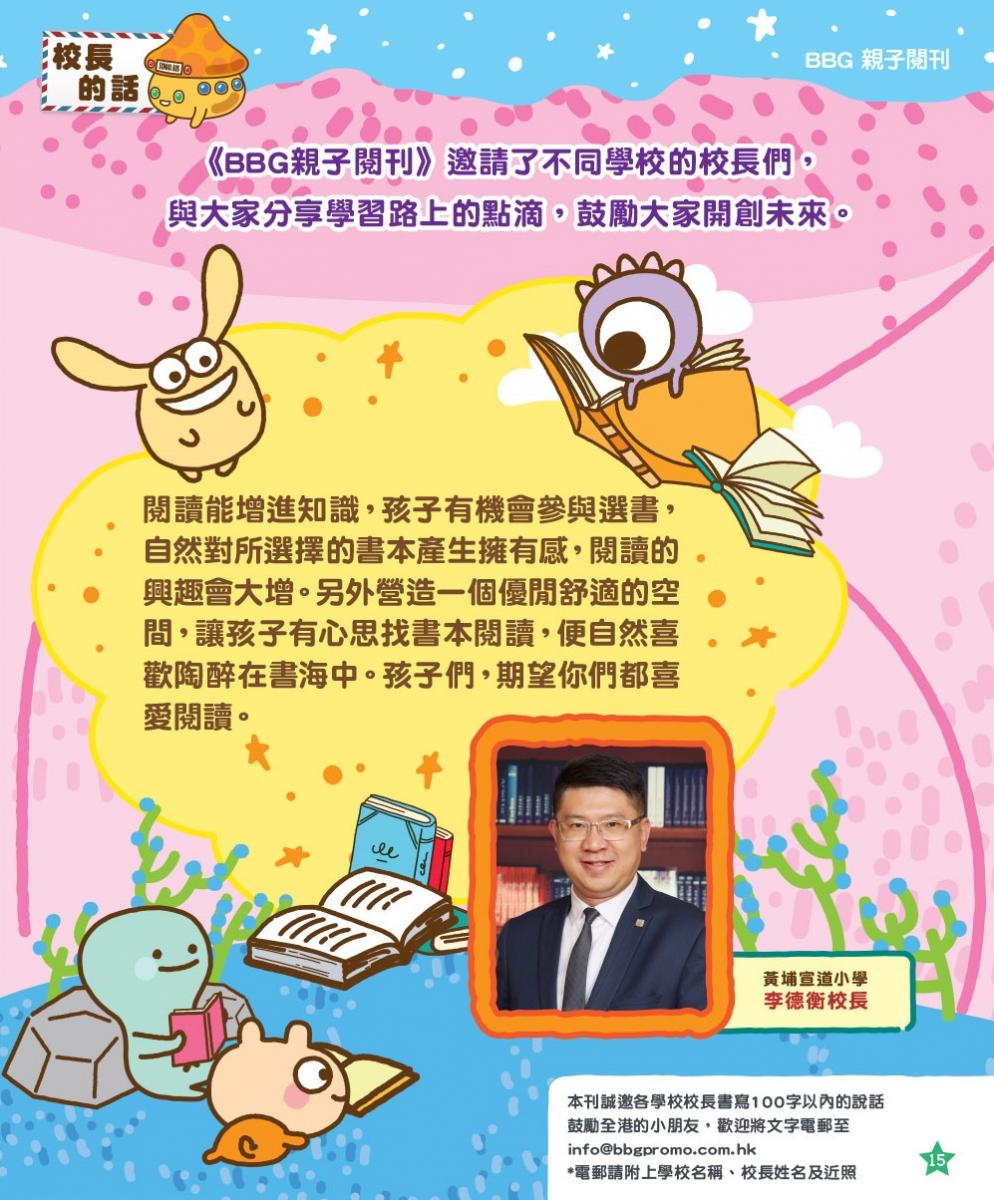 Interview by BBG Magazine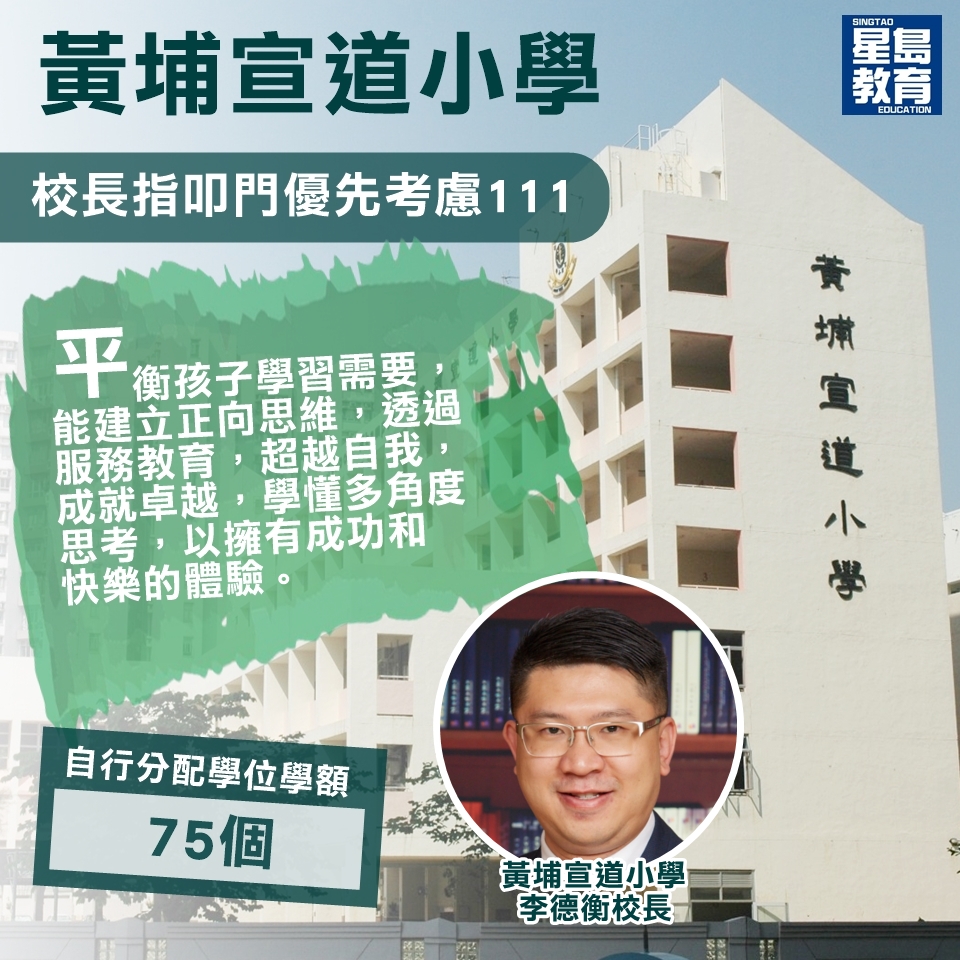 Interview by Singtao Education
Interview by i-Cable News on Class Resumption
i-Cable News
Date: 23 September 2020
Class Resumption|(:) Primary 2 and 4 students return to campus
Some students are used to having classes on ZOOM
They have mixed feelings about returning to campus
Interview by HK01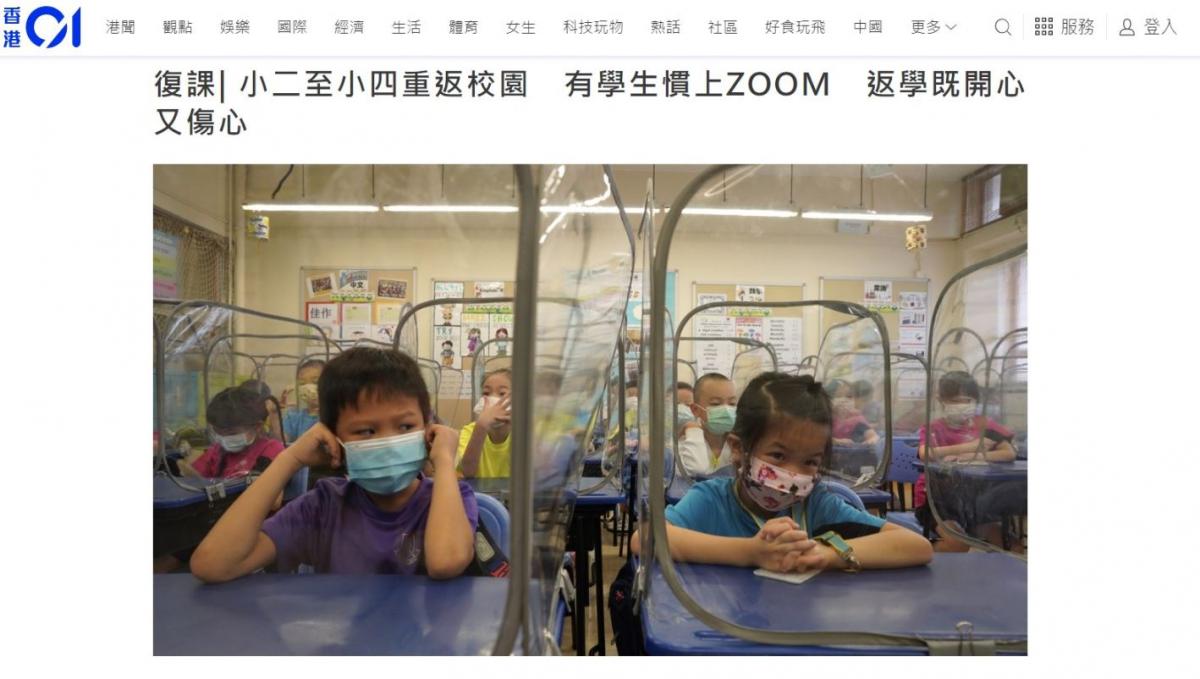 29-9-2020
"Primary 1 game activities cancelled, personal hygiene promoted in class"
"New students are excited about face-to-face classes nevertheless"

Interview by Mingpao
17-9-2020
Principal Lee and parents interviewed by RTHK on the first day of school
RTHK
1-9-2020